If you're searching for one of the most beautiful ski resorts the Alps has to offer, Samoëns is the place for you.
Situated in the Grand Massif area, this charming historical village is surrounded by stunning mountainous scenery and a range of slopes for all skiing abilities.
Its real charm lies in its culture. The medieval architecture and traditional feel makes it the perfect place to recharge and unwind.
With a wealth of activities for all the family to enjoy, here's why you should be heading to Samoëns this ski season.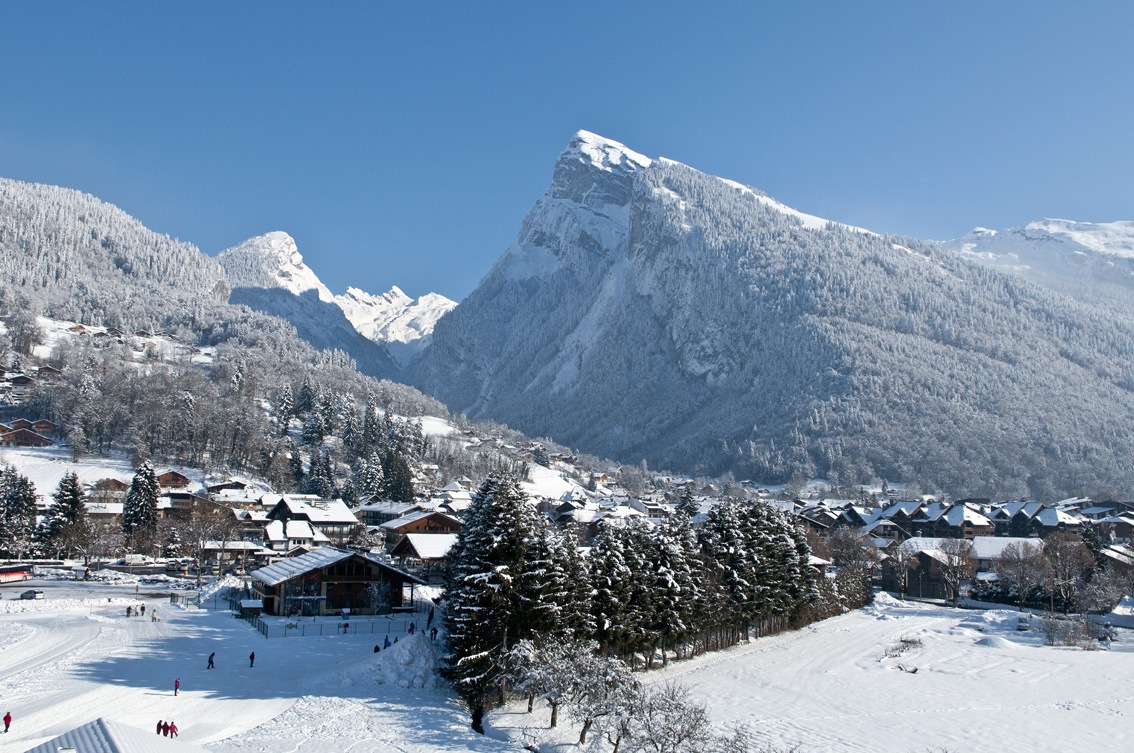 Explore the Historical and Cultural Village
Samoëns is rich in history and manages to retain its intimate and friendly small town feel. Known for Stonemasonry, the village's beautiful stone buildings are centred around a lime tree, planted in 1438.
It differs from the more commercial French ski stations and is a great destination for those who want to enjoy some culture on their holiday. Its beauty has also made it the inspiration of many writers, poets and musicians.
Discover a Range of Activities to Try
Samoëns caters to everyone and has a varied range of runs and activities. If you want to try something new the following courses are available:
Snowboarding
Snow shoeing,
Heliskiing
Cross-country
Dogsledging
Off-piste
Backcountry
Before trying these activities, find out how to prepare your skis for the new season.
The resort's north facing location means you can be sure to enjoy continuous, good quality snow on your ski holiday.
Enjoy your holiday with 360 Ski School. We are a fun, passionate and friendly school that will allow you to experience all that Samoëns has to offer. Started by a group of friends and mountain enthusiasts, we strive to deliver personal, professional and enjoyable lessons to all skiers.
We understand that everybody is different so we let every student go at their own pace. At the end of the week, you can enjoy a well-deserved medal and some mulled wine for all of your hard work.
It's good to prepare for your ski lessons to make the most out of your experience.
The activities in Samoëns don't end on the slopes. If you want a well-rounded holiday, head to the village to explore the following cultural gems:
Pretty chapels
A botanical garden
An Eco Farm
You can also head to a spa and treat yourself to a relaxing massage or pampering session when you want to wind down.
Its catering options are plentiful too, there are shops with all of the French cheese and wine you desire, as well as a weekly produce market.
Finding the Right Place to Stay
Find the best chalets and appartements with our partners. Come from us and ask for the best deals ! Ask Century 21 Laurainne and Alps Accommodation and get  the best quality for your staying.
The village has many places to stay depending on the needs of your group. Stay in a quaint chalet or be at one with nature and sleep in one of the resort's campsites. There are also plenty of bed and breakfasts and hotels available with spas and other facilities.
Getting To Samoëns
Samoëns is just an hour by car from Geneva airport and is easily accessible by train. If you don't want to break the bank this ski season, check out how you can save money on your flights.
Book an airport transfer for the smoothest journey. For the best prices and the most reliable service, use Alps2Alps to book your door to door transfer.
So head to Samoëns this season to enjoy a fun and relaxing break that is sure to make you want to return.